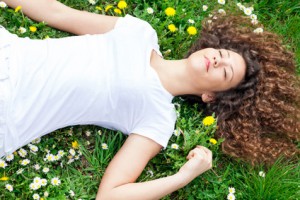 In my previous post, we talked about the general post-operative protocol for labial/hood/hymenal surgery. To give you a closer look at what you can expect after your treatment, here is the specific instruction sheet we give patients in our office:
Post-Operative Instructions for Labial / Vulvar Plastic Surgery
The ultimate success of your surgery is partly dependant on your self-care in the weeks after your procedure. Instructions are as follows:
1. Bathing
Starting the evening of surgery, take warm "sitz" baths (soak the area in clean warm water) for 15-20 minutes at least 2 times a day for the first 5-7 days. If a tub is not available, rinse the area well with a "peri-bottle" or hand-held shower head.
Pat (do NOT rub) dry with a soft cloth/towel or dry with a hair dryer, then apply a clean maxi pad.
2. Keeping Clean
After each urination and bowel movement, rinse yourself with your peri-bottle and dab the area with witch hazel pads ("Tucks™"), then apply a clean pad.
3. Icing
You will be given two reusable ice packs from our office. Cover them with a hand towel and place against the labia for 20 minutes, 4-5 times per day for the first 4-5 days after surgery to help with swelling and discomfort. (You may also do this by filling a plastic "ZipLoc" bag with crushed ice, peas/corn, etc.)
4. Medications & Creams
Remember to use your Arnica and Vicodin as directed. If you were also given Cu-3* intensive hydrating gel, gently apply it to your incisions 2-3 times a day following your baths for the first week. (If you purchased the Arnica cream instead of tablets, you may use this along with your Cu-3 gel.)
*If you have a copper allergy, do not use the Cu-3!
You may purchase Dermaplast™ spray for minor skin irritation or itching, but if either of these becomes more severe, you may fill the prescription you were given for Hydroxyzine and take it orally as directed; it will help with the itch/irritation.
5. Shaving / Waxing
You should NOT shave or wax the vaginal area until cleared by Dr. Goodman at your one-month post-op appointment.
6. Activities
For TWO FULL WEEKS after surgery, it is extremely important NOT to do any heavy lifting, vigorous activities or exercising, including but not limited to: fast walking, stair climbing, dancing, swimming, etc.
Sexual intercourse, horseback riding, biking and running should be withheld for a total of ONE MONTH. Do not have intercourse or insert anything into the vagina until cleared by Dr. Goodman. (Please use pads only with your first period after surgery.)
7. Looking / Touching / Rubbing
Your vulva will become very discolored and swollen from days 1-7 after your surgery. Please evaluate yourself for signs of excessive bleeding, wound separation or "goose-egg" formation in the 36 hours after surgery.
After that, it is best to NOT visualize the area frequently, nor handle it excessively, as the appearance will change day-by-day and the changes and irregularities noted initially will "drive you crazy." Put your Cu-3 and Arnica on only 2-3 times a day, after sitz baths. Use your Dermaplast spray only for surface stinging. Do not "handle" the area excessively!
8. Itching & Skin Irritation
Irritation from hair re-growth and/or scratching from suture ends is not uncommon and can be quite uncomfortable. Remember to use your Dermaplast and/or Hydroxyzine to alleviate itching and irritation. You will have your first post-op visit 5-10 days after surgery for evaluation.
It is normal to have a small to moderate amount of bloody spotting, swelling and bruising or discoloration in the surgical area. It's also normal that one side is somewhat more swollen than the other, and it's normal for the incision area and a small area on either side of the line to feel rubbery.
Danger signs include: evidence of infection (increasing redness, swelling, a yellowish discharge and/or fever), increasing day-by-day pain, and bleeding that is more than light spotting. If you notice one area/side is significantly more swollen than the other, please apply 5 minutes of firm pressure to the area with a pad or wash cloth, using the heel of your hand. Look at the area; if it seems unchanged or "refills," apply pressure again and immediately call Dr. Goodman.
If you have any questions or concerns at any time, please call Dr. Goodman.
Helpful Adjuncts to Aid In Healing
In addition to icing and sitz baths (which are your two best postoperative friends), your surgeon may supply you with or recommend Arnica tablets or gel and/or other creams or salves to aid in healing. Ideally, you should visit your surgeon — either in-person or "virtually," supplying close-up, in-focus photos if conversing by phone — routinely at week one and month one after the procedure, or whenever there is a problem that needs to be evaluated.
It is extremely important to understand that labial/hood surgeries are "works in progress," with the visual appearance of the area changing literally day-by-day. Please avoid the tendency to look and touch! It's important to check carefully in the first 24 hours to identify any post-op bleeding, blood collections or wound separations, but thereafteryou should avoid close inspections except for quick looks upon drying after sitz baths.
The appearance of the area will changes day-by-day. Irregularities, swellings, bumpiness and tiny superficial skin separations will invariably close and smooth out as recovery progresses. You will drive yourself and your surgeon crazy if you inspect closely day-by-day.
One month after surgery is when you can normally do all that you wish. The area will be fully knitted together, and you can get a pretty good idea how it will be and how it will look. However, it takes a full 3-6 months before your vulva is fully healed and assumes its long-term appearance. For that reason, if there is some dissatisfaction or an irregularity you feel is problematic, it is best that you wait until at least 3 months to undergo a small revision, if appropriate, as more often than not this "problematic" area disappears over time. Also, tissue heals better if it's re-operated on 3 months or longer after original surgery than it does if the area is redone shortly after surgery.